Virat Kohli is currently preparing to travel to England to play the final of the Test Championship against New Zealand. Corona's retirement at the time was also in preparation for the cricket tour. Kohli is doing the same in Mumbai. But one of the best stars of cricket is also a big fan of football. In this time of solitude, besides thinking about New Zealand, he is also wandering in the football world. That's what Kohli told everyone in an Instagram conversation.
Kohli will leave for England with the Indian team on June 2. Earlier, he answered various questions from fans on Instagram. In response to a question from a fan, Kohli said that his love for football came to the fore. According to Kohli, the subject of his latest search on Google is 'Cristiano Ronaldo's change of team'.
Everyone knows that Kohli's favorite footballer is Cristiano Ronaldo. The Portuguese star did not have a good season at all. Juventus did not win Serie A, but their side were eliminated from the second round of the Champions League. Ronaldo has only won the Italian Cup and Super Cup this time. The news has been leaked a few days ago, Ronaldo is not even thinking about Juventus now. There is no shortage of interest in where the Portuguese prince will go, whether he will go at all or not. Kohli is also interested in this.
Kohli hosted a Q&A session with fans on Instagram. There, a follower asked him what Kohli's latest search was on Google. In reply, Kohli wrote, 'Cristiano Ronaldo transfer' or Cristiano Ronaldo's transfer.
A few days ago, a video related to Kohli's football went viral on social media. There, Kohli is seen playing a challenge to put the ball from the free kick to the goal post and the India captain just put the ball from the free kick to the crossbar. In that post, India national football team captain Sunil Chhetri congratulated Kohli.
In this conversation on Instagram, Kohli answered some more questions from the fans. A fan wanted to know why Kohli and Anushka did not post pictures of their daughter on social media. In reply, Kohli said, "They have a definite decision to do so. Neither Anushka nor I want to post pictures of our daughter on social media." The two of them have decided together, let him grow up, let him know about different aspects of social media, then at least it can be done.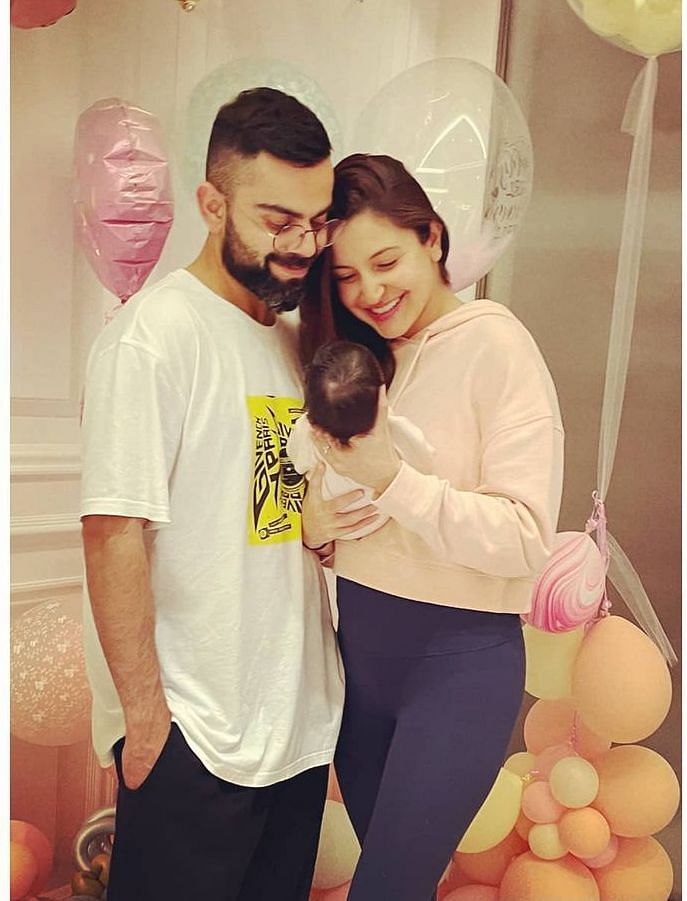 His daughter's name is Vamika. Someone wanted to know the meaning of the name 'Vamika'. In reply, Kohli said that it is another name of the Hindu goddess mother Durga. Kohli also said about his favorite job in his spare time, 'I sit with my wife Anushka and watch various movies or television shows!'