Virat Kohli, Rohit Sharma, Shikhar Dhawan, Lokesh Rahul, Ajinkya Rahane, Yashpreet Bumra, Mohammad Shami, Ravichandran Ashwin … what a great team India. Many great cricketers are not able to play regularly in this team. Shreyas Iyer, Suryakumar Yadav, Devdut Parikkal, Ishan Kisan … many such good players are not getting a chance in the team. How to get? Those who are in the regular XI, they have to be dropped from the team first!
All in all, the strength of the Indian bench is now strong. Almost every year new players are coming up. Pakistan wicketkeeper-batsman Kamran Akmal thinks that India now has so many good players that they can form three national teams if they want. And the third team will be able to beat the Test playing team.
No matter the three, this time India has to make at least two national teams. India will play a Test championship against New Zealand in England next month. Kohli will then play a Test series against England. In all, Kohli and Rohit will be in England for about three months.
In the meantime, India will have to visit Sri Lanka again. They will play three ODIs and three T20s there in July. At this time, the best players of the team like Kohli and Rohit will be in England. India will be forced to go to Sri Lanka with a 'second row' player. Will they be able to do well in Sri Lanka with that team? Akmal thinks that India will win the series even if they take the 'C' team to Sri Lanka!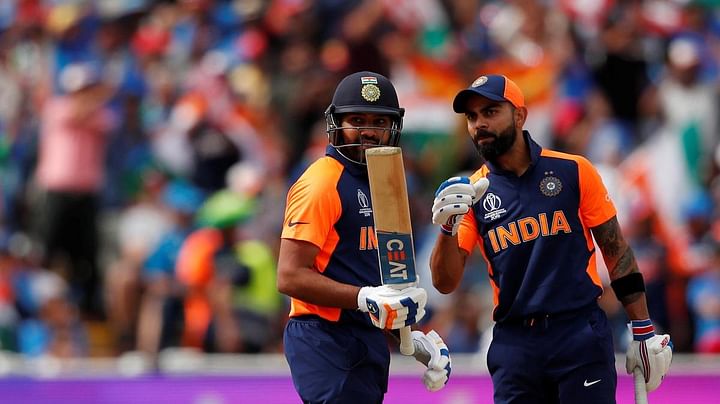 Akmal said, 'India will play two teams at the same time. One in England, the other in Sri Lanka. Their cricket culture is so strong that they can play three national teams at the same time. Even if India goes to Sri Lanka with the "C" team, they will win the series. Akmal did not forget to say that Sri Lanka is not in rhythm at this time, 'Sri Lankans have lost to Bangladesh.'
Akmal also spoke about how the power of the Indian bench has come to be. They don't give any concessions in grassroots level cricket. Talking about grassroots cricket, the Pakistani wicketkeeper-batsman also mentioned Rahul Dravid. "Rahul Dravid has been working with the BCCI for seven or eight years. See where he has taken Indian cricket. Dravid has trained grassroots cricketers for international cricket. Then the head coach of the Indian national team Ravi Shastri guided them in the right direction.