Shakib Khan started using photo and video sharing site Instagram in late November last year. Through this, Shakib shared the stills of the shooting of his film and different moments of his life with the fans and well-wishers. A few months later, it was revealed on Monday afternoon that Instagram authorities had verified his account.
Shakib Khan's verified post on Facebook also revealed that the matter was verified.
He usually wants to make an impression on social media as much as he is a star on screen. That is why Hollywood, Bollywood and world entertainment stars want to be active through their work as well. Shakib Khan, a popular actor from Dhaliwood, has been busy with acting for 22 years but has not been able to pay attention to it for so long. Shakib's current thoughts, work as well as these should be looked at. With that in mind, besides activating the Facebook page, Shakib also launched his Instagram account. On the first day, Shakib posted a still image of the movie 'Nawab LLB' on his Instagram
Shakib Khan launched his Facebook page on August 12, 2014 and YouTube platform on March 25, 2016, thinking of the fans. Fans were also quite happy to get Shakib on both platforms. Here fans are getting all the updated information of their favorite hero. Many fans and fans of the entertainment arena congratulated Shakib on launching his Instagram account.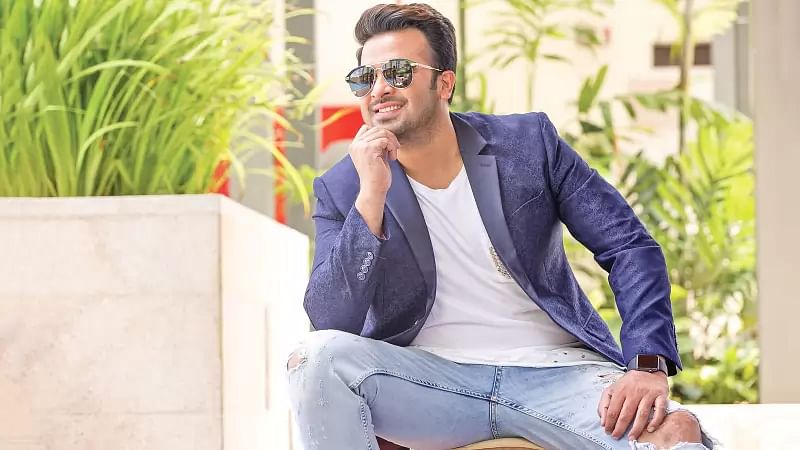 Shakib Khan then said, 'I didn't have much time to think about anything other than shooting because of the busy schedule. But often the whims of fans, well-wishers and some close people, why I am not regular in all kinds of social media. At one point I decided to update on Facebook, but I was no longer on Instagram or Twitter. It seems that even if it is to protect everyone's whim, let's introduce ID This will have more virtual communication with the fans. These two mediums are also very helpful in maintaining international communication.
Shakib Khan is currently shooting for 'Leader: I am Bangladesh'. Shabnam Bubli took part in the shooting with him on Monday in Jirab area near Dhaka. The director of the film is Tapu Khan.