Lyricist, composer and music director Ethun Babu has filed a case against musician Mainul Ahsan Nobel. He confirmed that the case was filed against Nobel at the Dhaka Cyber ​​Tribunal on Monday. The case has been filed against Nobel under Section 25 (2) 29 of the Digital Security Act, 2017.
The young musician, who came to discuss with India's Zee Bangla's Saregamapa, was being criticized with various controversial posts on Facebook. In particular, Nobel's controversial remarks about the country's senior musicians sparked controversy. He posted on Facebook about Ethun Babu. Based on that source, a case was filed against him under the Digital Security Act.
Ethon Babu told Prothom Alo that the hearing of the case will be held next Thursday. A week before the case was filed, Ethun Babu filed a general diary (GD) against Nobel at Dhaka's Hatirjheel police station. He then announced that he would soon file a lawsuit against Nobel.
In a recent post from his Facebook page 'Nobel Man', Nobel called Ethun Babu a thief. He wrote in the post, 'Ethun Babu is a thief. He plays other people's songs in his own name. '
After that Ethun Babu filed a GD against Nobel. Babu also mentioned in the GD that Nobel had defamed him in that Facebook post. GD number 699 filed with Hatirjheel police station in the capital.
In the first light, Ethun Babu said, 'My long life in the music hall. I have worked with young people as much as I have worked with talented people. In this long musical life, no one has ever said such a thing. Nobel told me that! I'm a thief! My daughter finished her studies in engineering. The boy is doing MBA. I can't accept that Nobel will be disrespectful to my family, my workplace and above all the people of the country. '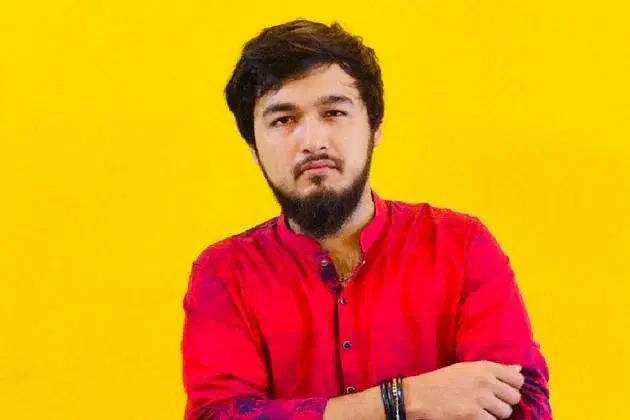 Ethun Babu further said, 'I have many friends and well-wishers outside of music and music all over the country including listeners and fans. Nobel's post has brought me into disrepute. So I have resorted to the law for a fair trial. I have also requested the police officers to look into whether there is any conspiracy behind this while making the GD. Surely someone has a provocation. Or where did Nobel get such courage! '
Ethun Babu's comment, 'Art-culture courtyard is not a place to carry out terrorist activities. When I do whatever I want, I will tell whatever I want to him! It cannot be allowed to happen. The place of rudeness cannot be the courtyard of culture. So I have taken legal action against him.
It is learned that Ethun Babu is preparing more cases against singer Nobel.
Nobel, meanwhile, became angry and threatened to evict the journalist after a report on him was published in the news. A general diary was filed on May 16 alleging threats. Syed Asaduzzaman, senior executive of the administration and management department of Media Limited, filed a general diary against Nobel at Kalabagan police station in Dhaka at 3.30 pm that day. When Nobel was contacted after the general diary that day, he said in the first light, 'What is the GD? He will take GD-MIDI in his body. '