Astana. The capital of Kazakhstan. Now the name is Nur Sultan. Although they were able to reach there after many troubles, they had difficulty in getting food.
Ever since I was finally elected to the Global Conference on Primary Healthcare 2018, I have been very happy and excited. Traveling abroad is a pleasure in itself, if it is to represent one's own country in a global conference, then there is no question. I have visited India a few times before.
India is close to home, so the special feeling of traveling abroad did not touch much. As a result, I was preparing to go to Kazakhstan in the midst of a foreign trip. But the visa was canceled. Kazakhstan has no embassy in Bangladesh. I have to go to Delhi. However, in the meantime, there is relief in the news of getting on-arrival visa. But the journey so far, if I do not get a visa? The Kazakh Health Ministry said there would be no problem with visas if the program's invitation letter and their ministry's authorization were shown.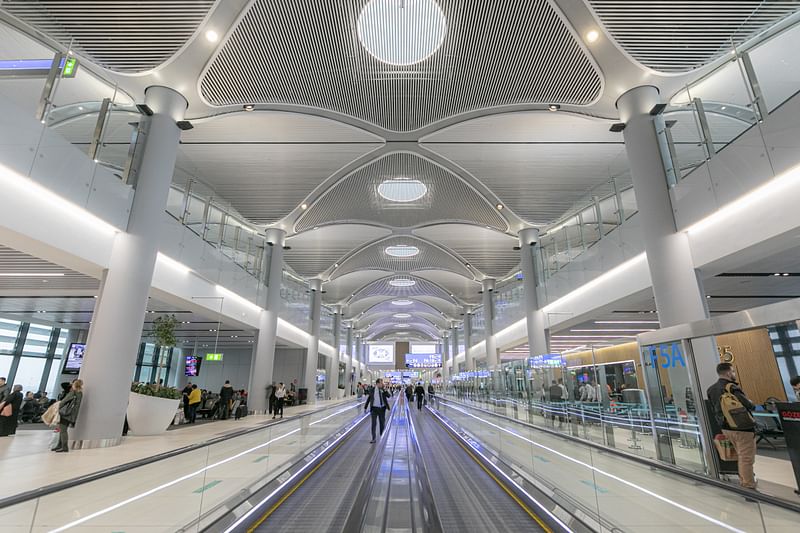 In a great uncertainty, the organizing committee cut the ticket. Despite receiving the invitation letter, the authorization letter was not received. Meanwhile, the flight was at 3 pm and 9 pm, but no authorization letter was received as the ministry was closed. The flight was canceled. The desired authorization letter was received at 11 o'clock the next day. The organizing committee cut the ticket again and informed that it was a flight that night. With uncertainty and a little fear of heights, I boarded a Turkish Airlines flight on 23 October. An eight-hour long stopover in the middle at Istanbul's Ataturk Airport. Although we missed one day of the pre-conference due to the cancellation of the first day flight, we got the business class tickets.
Because, at the last moment, there were no other tickets. Being a business class passenger, I also got a little special appreciation at the airport. VIP lounge, good WiFi connection, and great Turkish food. Apart from these, I toured the entire airport. There are so many beautiful Turkish handmade things available in duty free shops! Seeing the price, I don't dare to buy anymore. After crossing the stopover for eight hours, we finally got on the connecting flight and reached Nur Sultan Nazarbayev International Airport very early in the morning. The current capital was named Nur Sultan after Kazakh President Nursultan Nazarbayev, but it was then called Astana.
What a strange feeling it was to set foot in the dormitory. Central Asia! I have only read Kazakhstan, Uzbekistan, Turkmenistan, Kyrgyzstan, Mongolia since I was a child. Babur, Genghis Khan, the land of Timur Lang! And I'm on that land now! Kazakh in Turkish means wonder. Kazakhstan is a land of wonder. Surrounded by land, it is the ninth largest country in the world. The Silk Road, the famous trade route between Asia and Europe, runs through this country. Their history and tradition is quite rich. From 1922 to 1991, Kazakhstan was part of the former Soviet Union. In 1991, a new country, a new system of government was formed, separate from the Soviet Union.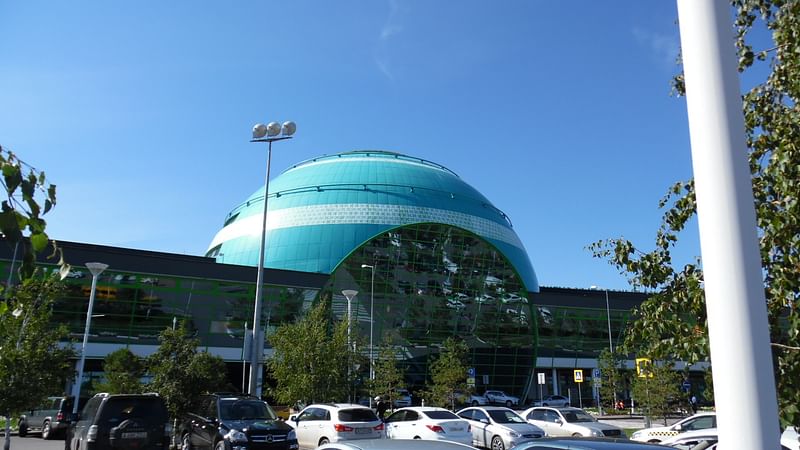 Airport checking didn't take long. The volunteers of the organizing committee were waiting for us at the airport. From there they reached the hotel. Arriving at the hotel, I freshened up and somehow got up and got into the car arranged by the organizing committee. Destination Nazarbayev University School of Medicine. Enthusiastic young people from all over the world, government officials, politicians, consultants were talked to and exchanged views. I heard people's stories.
Suddenly I thought I had to redeem the dollar. There is no local currency in hand. This is the first time I went straight to the Kazakh streets alone. The people of Kazakhstan basically speak their own Kazakh language. Some even know Russian. But ordinary people know very little English. I don't know Kazakh, I don't know Russian. Asking people on the street shows exactly where the money exchange is, but I don't understand the direction. I finally found someone who understood English. With his help, a money exchange booth was finally found. The name of the currency of Kazakhstan is Tenge. 1 dollar equals about 420 Kazakh tenge. I broke the ড 200 and got about 75,000 Kazakhs! I made a lot of noise while counting. But it was only the beginning of our turn to be surprised in the dormitory. Because, I ate the main push during lunch.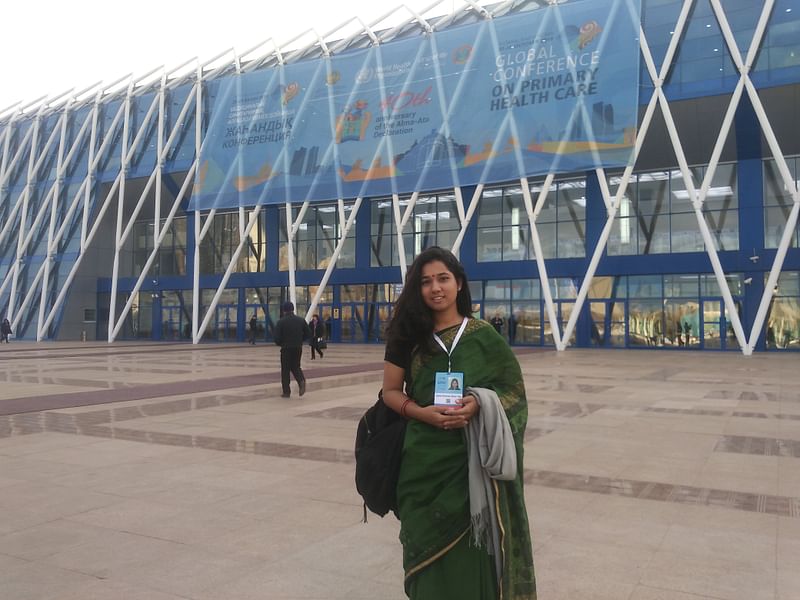 A variety of Kazakh traditional dishes. There are four main types of meat that Kazakhs eat. Cows, sheep, horses and camels. I rarely see chicken dishes. The most eye-catching items are horse and mutton. Horse meat is very popular in Kazakhstan. Horses are a unique part of Kazakh history and culture. The Kazakhs claim they were the first to domesticate wild horses. The presence of horses can be felt in the food, clothing, roadside murals, traditions and history of this warrior nation.

The main religion of the Kazakhs is Islam; So all food should be served in a halal way. Lunch was besbarmek, which is made by boiling horse or mutton. There was a biryani-like dish called pilaf, which is made with a variety of vegetables, including rice, meat, and carrots. There was also the popular Kazakh dish kuradak. Kurdak is made by boiling the heart, liver, etc. of the horse with more oil. Onion and pepper are mixed together for serving. It was also like a kind of thick soup, which is made by boiling meat and pasta. Many dishes of chicken or beef were not found anywhere.
Kazakh dessert items also had an abundance of cheese made from horse and sheep's milk, as well as some Turkish-style sweets. I could not eat any of this. My testbud is too bad. I can't just eat without Bengali food. If it is okay to go to Kolkata, the neighboring country of India, but if I go a little south, I get the news. I have a hard time not getting Bengali food.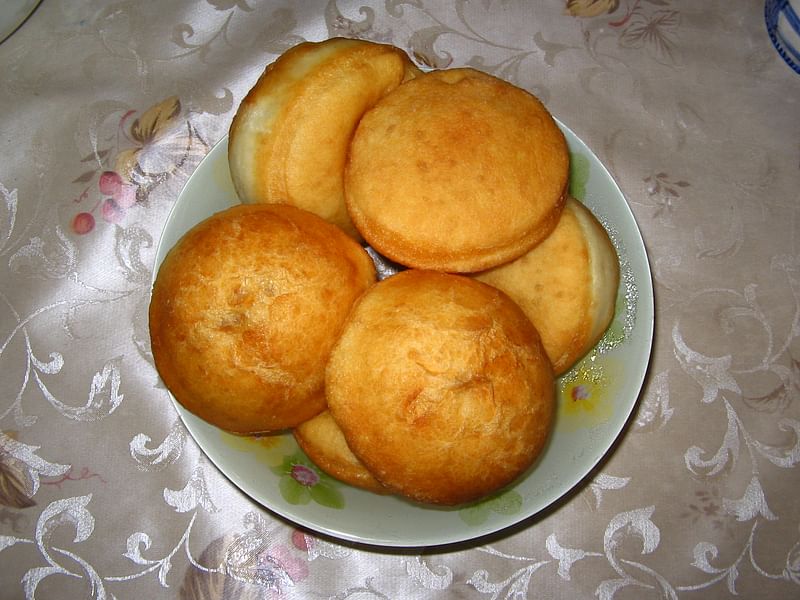 I spent the afternoon eating lettuce, cucumber, tomato salad, a little fruit and a donut called bursak. I looked at my watch and saw that lunch time had passed. The funny thing is, I didn't have to go there to match the clock. Because, Dhaka and Astana are located in the same time zone.