Farewell could be like a dream. But in the Champions League final, coach Pep Guardiola suddenly lost confidence in his own way. In the final, Manchester City's XI has given up his dream of becoming the best in Europe by experimenting with strategy. Argentine star Sergio Aguero's 10-year city-chapter has ended with a dissatisfaction.
Aguero's other dream has come true as his contract with City has expired. His cherished dream of playing for Barcelona has come true this time. After fulfilling his dream, now it is his turn to leave the city. Aguero, who turned 33 yesterday, made his farewell memorable in another way. Aguero, who has signed a contract with City on paper until June 30, gave all the presents to the club's staff at his farewell.
He is leaving the club as Manchester City's all-time leading scorer. Wayne Rooney also holds the record for most goals scored by a club in the Premier League in his last match. It is impossible for city-supporters to forget him just because of football. The Argentine striker has also taken steps to make the club staff remember him all the time.
As a farewell gift, he gave a watch to all the staff who worked with the main squad of the city. More than 60 employees have been gifted Formula One design watches by the famous Tag Hair brand. The value of these watches in Bangladeshi value is more than 1 lakh 10 thousand rupees. He confirmed to remember himself behind every watch in a message, 'Thank you! Kun Aguero. '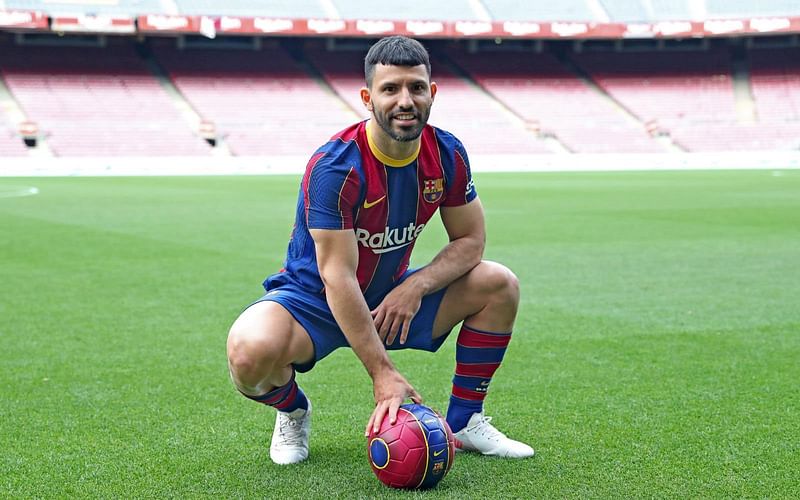 Aguero, however, showed the original surprise in a different way. His range over Rs 50 lakh is also being gifted to the city workers. However, he did not want to upset others with certain people. So organized a raffle draw. He gave everyone a ticket and gave them a chance to own the car through a raffle draw. In addition, the City players raised money for the financial support of various staff members with the squad. Aguero was the biggest contributor there as well.