With the help of new technology, the miscreants are able to commit many old style crimes anew. The tendency to grab money online to get various traps has also increased. The trend of grabbing money to get various traps online has increased all over the world. Even in developed countries like the United States and the United Kingdom, such frauds are happening all the time.
The British magazine The Economist has published a report on cyber fraud around the world.
The Economist says that while the crime rate in developed countries is relatively low, the rate of cybercrime has risen sharply. According to UK Finance, a trade body of UK banks, fraud rates have doubled in the UK over the past year by mentioning the name of a tax collector.
The rate of such fraud has also increased dramatically in other countries. According to the Crime Survey of England and Wales, there were 3.7 million online frauds in the UK in 2019, one-third of the total crime in the country. Since the country started collecting such information in 2016, the number of cyber fraud cases has increased every year. About 6 percent of the country's adults are victims of this fraud. More than 15 percent of the victims have lost more than a thousand dollars. The situation in the United States is similar to that in the United Kingdom. Internet fraud in the country increased by 69 percent last year. The country lost a total of মোট 4.2 billion last year due to internet fraud, which is three times more than in 2016.
Not only internet fraud but other internet based crimes are also on the rise since last year. In particular, the rate of computer-aided spam calls and text messages has increased dramatically. Through this, the miscreants have swindled billions of dollars by cheating people. In addition, there has been a proliferation of illegal gambling websites, which are swindling customers. Such gambling websites have multiplied several times.
Nowadays, criminals commit big crimes with the help of technology. In this case, there is very little barrier to enter their system. This is because the whole internet infrastructure is hacker friendly.
Nigel Leary, NCA officer
The Economist also said in their analysis that with the help of new technology, criminals are able to commit many old-fashioned crimes anew. Technology has made their job easier. For example, drug traffickers are using Bitcoin as a cryptocurrency. They have increased crime by using special encrypted network software of criminal gangs.
Nigel Leary, an official with the UK's National Crime Agency (NCA), said there was no organized crime where digital accompaniment was not used.
Increased ransomware
Ransomware has grown the most in the last year. This is basically a kind of hacking attack. The file is stuck on the victim's computer and money is demanded in return. Earlier such attacks were in the case of large networks. But now ransomware spam is also reaching the average user's computer via e-mail. However, in this case, a very small amount of money is demanded, so that people become enthusiastic to end the trouble quickly by paying money.
In addition to ordinary users, today's hackers also attack large organizations and demand large ransoms or ransoms. In this case malicious software is inserted into certain computer systems. In this case, hackers copy the file before sticking or locking it. Then they started demanding money to open the file. Then gradually increase the amount of money they claim.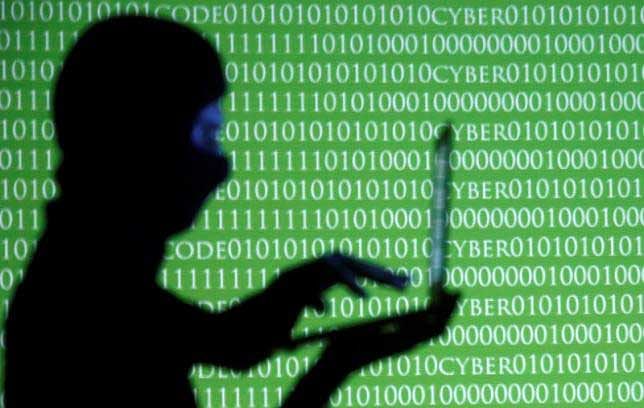 Hackers often ask you to pay for Bitcoin. According to Chain Analysis, a cybersecurity firm, payments in ransom via bitcoin increased 311 percent last year compared to 2019. In this case, more traders suffer. However, various government agencies have also been attacked by cyber criminals. In this case, the security forces like the police also suffered. On April 28, Washington DC police said they had been attacked by hackers. Hackers threaten to expose their sensitive information to terrorists.
Alan Woodward, a computer scientist at the University of Sussex, said ransomware was the single biggest threat to organized crime in the world.
On April 29, Alejandro Mayorcas, head of the U.S. Department of Homeland Security, described it as a threat to national security.
Damage to radishware
Travelex, a UK currency trading company, collapsed last year. 1,300 employees of the company lost their jobs. The company was blamed for the cyber attack in 2019. Miscreants also demanded কোটি 40 million in bitcoin in an attack on the Florida Broward County school system last March. Online education has been shut down for several days after a ransomware attack on a school in Baltimore County, Maryland. In 2019, the authorities of a city next to the city of Baltimore had to pay a loss of 18 million rupees due to the capture of Rhansomware.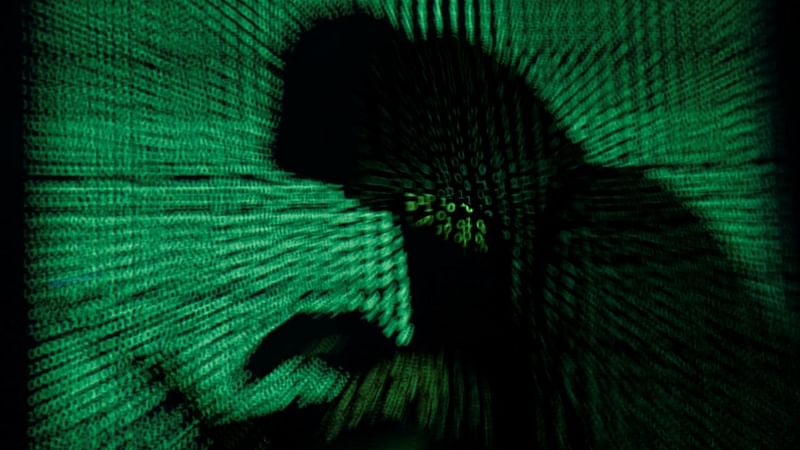 Experts say cyber criminals are also attacking hospitals during the Corona epidemic. France reported 26 attacks on hospitals last year. The rate of ransomware attacks at hospitals has increased by 255 percent. Such attacks have led to late medical treatment in Germany and the United States.
The source of the attack
Such attacks may be carried out from different regions. However, the Economist says such attacks are mostly carried out from Russia. In addition, some parts of Eastern Europe and Chinese hackers may be behind it. The reason for the increase in cyber crime in Russia and Belarus is that the state helps them. In many cases, the security forces have a relationship with such hackers.
Type of attack
Cybercriminals don't usually operate as well-organized as drug dealers or mafias. Their power comes from the decentralization system. The individual components of each offense are provided as a service to the organizers. That is, each team works individually. Someone might make and sell software.
Someone else is working to install malware on the computer. Some set up ransoms and raise money. Some people invest the necessary money in the whole activity. The matter is done in such a way that no one can know anyone's identity or location.
Several countries have formed an alliance called 'Five Eyes'. These include the United States, Australia, the United Kingdom, Canada, and New Zealand. They exchange intelligence to prevent cybercrime.
NCA official Nigel Leary said earlier bank robberies were technical. In 1973,, 26 million worth of gold, diamonds, and cash were stolen from a warehouse at Heathrow Airport. It required a large professional workforce who knew and trusted each other. But nowadays such big crimes are implemented by the miscreants with the help of technology. In this case, there is very little barrier to enter their system. This is because the whole internet infrastructure is hacker friendly. The core of cryptocurrency.
Kemba Walden, a lawyer at Microsoft's Digital Crimes Division, said the rogues prefer to use Bitcoin as money stuck in files. Because, it is more convenient to hide the identity. It is not possible to find out the identity of the latest recipient until the reality is introduced to the virtual world. Criminals can trade bitcoins anonymously. However, most rich countries have an obligation to identify the customer during bitcoin transactions. However, in some countries the control is less. For example, in China and Russia, it is very difficult to find the stolen money.
The future is more difficult
What is the future of such crimes? As ransomware grows, so does its resistant technology. Cybercrime is now considered a major crime, said Michael Levy, an expert at Cardiff University in Australia. Security agencies praise their security technology. But their problem is that they do not bring up the issue of hacking reports or fraud. If the hackers manipulate the information, they will lose themselves.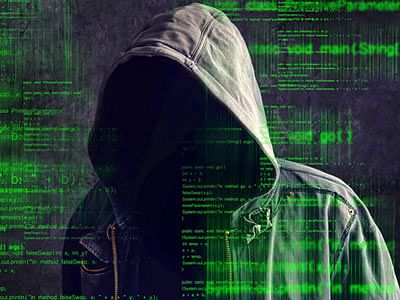 On the other hand, if a common man is the victim of a cyber attack, he rarely goes to the police. Such losses are indirectly borne by oneself. Again banks and insurance often pay compensation. So cyber criminals are getting enthusiastic in this case day by day.
U.S. police say many of the most common crimes are now cybercrime. The police also have to think like cyber criminals. Police are also using cyber weapons to catch criminals.
In March, police raided a shipping container in Belgium and found 26 tons of cocaine, cash, weapons, police uniforms and a torture chamber. The perpetrators used an encrypted phone network called Sky ECC. They took the technology from a Canadian company. It could hide all the activities of the criminals on the phone. It had end-to-end encryption, automatic message messaging. However, it did not have GPS data. Its subscription is to pay in bitcoin. In this they get the huge benefit of anonymity. However, the European police were able to insert malware into their phones to monitor the criminals.
Governments of different countries have now started giving more importance to cyber crime suppression. The U.S. Department of Justice has appointed a special team to prevent ransomware. In addition, several countries have formed an alliance called 'Five Eyes'. These include the United States, Australia, the United Kingdom, Canada, and New Zealand. They exchange intelligence to prevent cybercrime. However, experts think that we have to go further to stop cyber criminals.
* Abbreviated translation from British magazine 'The Economist' Mintu Hossain