They want to save football, such is their demand. At the end of April, 12 clubs gave birth to a rebel league. Three more clubs were to join. With those three, a 20-team tournament with a total of 15 founding members was also given a boastful name — the European Super League. UEFA's current two tournaments, the Champions League and Europa, are no longer in the minds of these 12 clubs. So they wanted to make a profit by organizing a league themselves.
Real president Florentino Perez has said everything that has been said publicly about the Super League for so long. Finally, Juventus president Andrea Anelli spoke to reporters. Anielli is not willing to back down even in the face of severe criticism. Still claiming, he wanted to organize the Super League to save football.
Footballers and supporters have hated this league which is going to create discrimination in the football world. The owners were forced to back down in the face of intense protests and demonstrations by supporters of the English Six Club. Atletico Madrid and two clubs in Milan also moved away after seeing them. But Real Madrid, Barcelona and Juventus are still struggling with the Super League.
Earlier, speaking on behalf of the Super League, Perez said that the financial misery of football has been revealed because of Corona. They want to organize a super league to avoid this. Although richer clubs would have been richer if the league had been launched, smaller clubs would have received less help from sponsors. However, Perez claimed that this league would have saved football.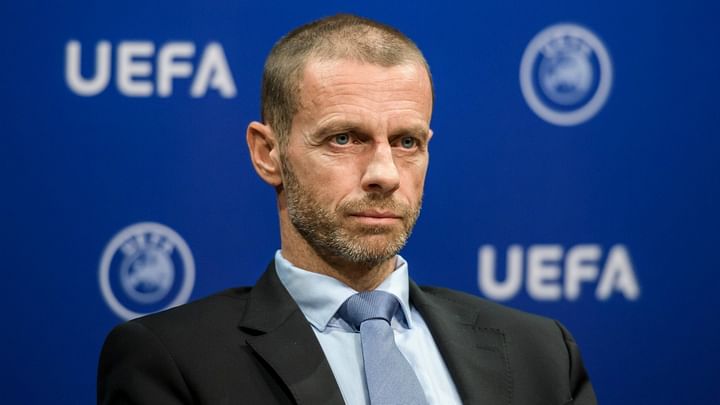 Anielli is still claiming that. Anelli was speaking to reporters today at the farewell ceremony of former Juventus sports director Fabio Paratisi. There he was asked about the Super League.
Anielli is still beating the drums of the Super League, 'For many years I have been trying to change the European competition from within. Because, before the epidemic, the financial crisis was being felt. The Super League was not a coup attempt, but a desperate cry for help for a process that was going bankrupt, knowingly or unknowingly. '
The fact that football spectators, supporters or players don't think so is evident in their reactions. UEFA also wants to take strict action against this league.
UEFA is also considering removing three clubs that have not yet been eliminated from the league from the Champions League. Although Anelli thinks this is unfair to the three clubs, "the consensus of the founding teams depended on the recognition of the tournament by UEFA. The response was startling. It was very aggressive and aggressive and all the anger has been poured on the three clubs. It is not possible to change football with such behavior in this moment of crisis. Bhagis, as far as I know, not everyone in UEFA thinks so (not against the Super League). The way of discussion is as open as ever.
Anelli's idea is to keep viewers interested by creating separate leagues for all the best teams in football, such as basketball and baseball. The current competition needs to change, Juventus, Barcelona and Real Madrid are determined to find the best solution for the club in this scary situation.