Coronavirus infection situation has deteriorated in Chapainawabganj. The latest average rate of infection in the three types of sample tests is 55.15 percent, according to a sample test report obtained from the Civil Surgeon's Office on Friday night. However, in the case of samples in RT-PCR lab, the rate is 59.6 percent. The average detection rate on the previous day was 41.60 percent.
No action was taken by the police except Bishwaroad Junction, Shantir Junction, CCDB Junction and Baten Khan Junction on Saturday. The movement of people and vehicles in front of Nimtala Junction, Bara Indira Junction, Old Bazar Junction, Post Office and Police Station was close to normal. People gathered in front of the Sadar Thana gate around 11:30 pm. Outside the city, there was a lot of movement of people in different areas including Palsa, Nayagola, Bargharia, Maharajpur, Ranihati of Shibganj and Chhatrajitpur of Sadar upazila. Many did not have a mask on their face. Lockdown restrictions are not being enforced properly. People are not obeying either. Rickshaw, autorickshaw movement has increased.
Civil Surgeon Zahid Nazrul Chowdhury has not been calling the journalists for three days to explain the situation apart from giving information by e-mail from the Civil Surgeon's Office.
Outside the 250-bed Chapainawabganj District Hospital, patients were seen standing in line without social distance in front of the doctor's room at around 12 noon. The pressure on Corona Ward has increased. Two days ago, the number of beds was increased from 20 to 30. The hospital's residential medical officer (RMO) Nadeem Sarkar said it was completed on the first day. A meeting was held with Bangladesh Medical Association (BMA) President Durrul Hoda, General Secretary Golam Rabbani, RMO and Corona Ward doctors in the caretaker's room of the hospital at around 1pm. There is a discussion on how to cope with the stress of corona patients. It was decided at the meeting that the number of beds would be increased to 50 on Sunday.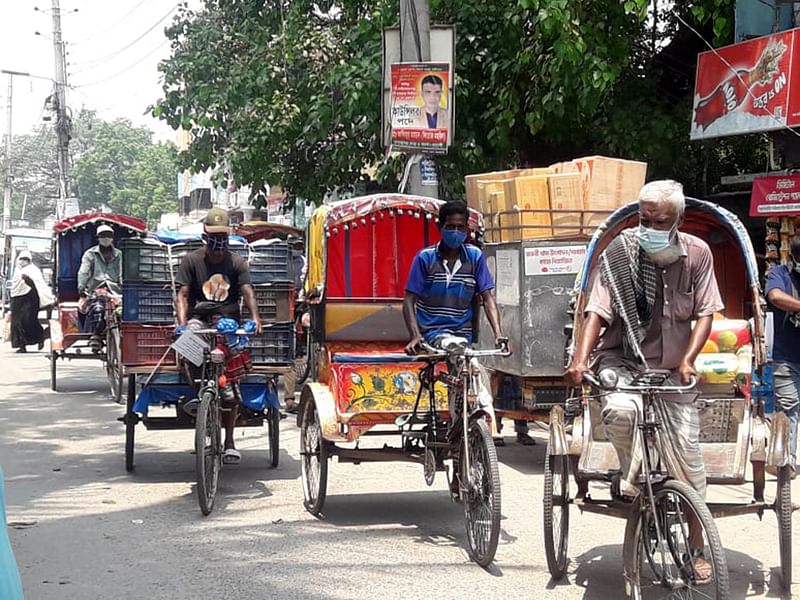 The RMO said several of the suspected corona patients were admitted to the medicine ward. They could not be sent to Corona ward due to lack of beds. At around 12 noon, in front of the Corona ward, we talked to some relatives of the patients. Selina Akhtar said her mother was admitted on May 31. Then there was chest pain, he was not eating. Now the pain has subsided and he is eating. The situation has improved somewhat. Expressing satisfaction over the treatment, he said only one doctor was seen working in the ward. He is struggling to cope with the patients.
Pfizer Rahman, who came to the Corona ward to look for patients, said that although the number of beds in the ward has increased, the number of doctors has not increased. The number of ward boys and airmen has not increased. A relative of the patient, Mamunur Rashid of Zaminpur on the border of Shibganj upazila, said there was only one toilet outside the ward for patients in the ward. It is always dirty.
Corona ward medical officer in charge. Shakhawat said the condition of 12 patients in the ward is critical now. The condition of three of them is very bad. They need to be treated in ICU now. This hospital does not have ICU facility. Not being sent to Rajshahi. Because, there are no vacancies in the ICU. One was sent yesterday. But he has been sent back.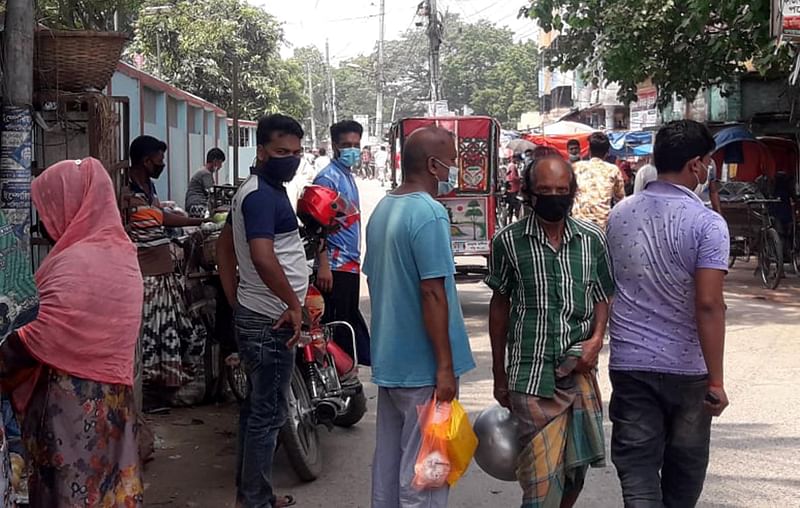 The doctor added, 'There is no high flow nasal cannula (HFNC) for all the beds. A nurse in charge here said non-reabsorption masks (high concentration masks) are used to supply oxygen to patients. Non-refractory masks are used once. But due to lack of it, we are using it more than once. Ahnaf Shahriar, a doctor in charge of the corona ward, said seven patients had poor oxygen levels. Everyone's oxygen level is below 90.
RMO Nadeem Sarkar said the number of beds was being increased. But the number of doctors is not increasing at the moment. Three or four more doctors are needed. We also need a nanny, a ward boy and a cleaner. But they have a crisis. He added that at the moment, there is no shortage of materials for Corona Ward other than non-rebranded masks. Oxygen reserves are fairly satisfactory.
Additional District Magistrate (ADM) Liaquat Ali Sheikh said, "Now is the mango season. Due to this the traffic has increased. We have discounts on transportation of mangoes and other goods.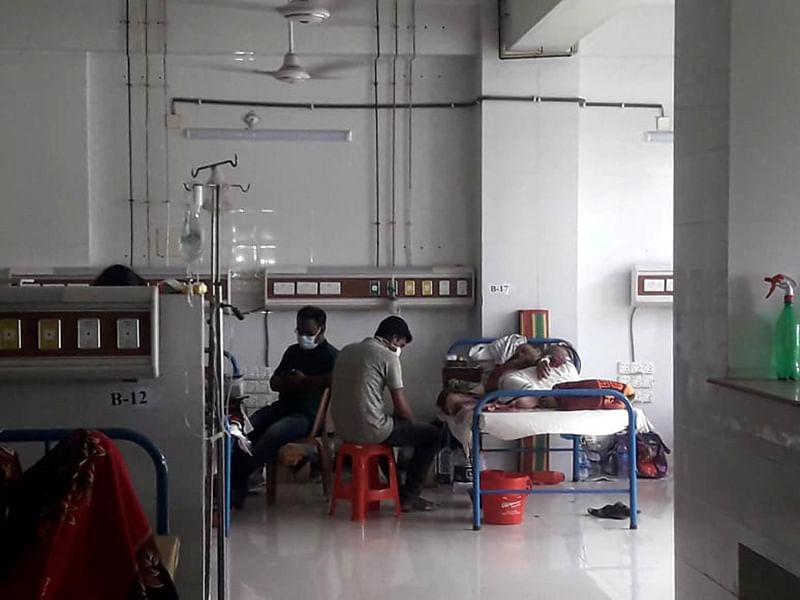 Civil Surgeon Zahid Nazrul Chowdhury has not been calling the journalists for three days to explain the situation apart from giving information by e-mail from the Civil Surgeon's Office. Three days ago, he said in the first light, 'There are instructions above. I am not holding the phone for this. ' On that day he added, 'From now on I will not give any explanation about the Corona situation. The chairman of the Corona Prevention Committee will tell the deputy commissioner.
According to the Civil Surgeon's Office, nine corona patients died in Chapainawabganj from 8 am on Thursday to 8 am on Friday. Saiful Ferdous, deputy director of Rajshahi Medical College Hospital, told Prothom Alo that five corona patients from Chapainawabganj died at their hospital from 8am on Friday to 8am on Saturday.